Websites are a great tool. But they are only a snapshot of all your options. Only a travel professional has the complete set of tools to help you build the perfect vacation. Not all vendors sell to the public! Price a vacation on the links through this website and then call the office to be sure it is your BEST deal!
We're here to help! Nothing compares to our friendly and knowledgeable travel advisors . . . so take a look, give us a call, stop by, or email!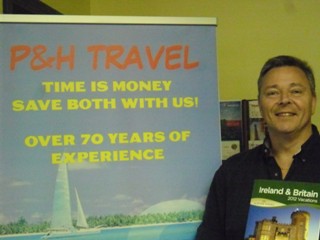 As your travel agent, it's our passion to make your vacation a fulfillment of your dreams. We do this by personalizing your holiday with a wide variety of options--options we know about
thanks to all of our travel experiences and the personal contacts we've made around the globe.
Please take a look at the many offers below and see which one piques your interest the most. Each experience comes with a wide variety of options to make your next vacation just the way you want it - absolutely perfect.
150 West Center Street, West Bridgewater, MA 02379
P&H Travel 1-800-637-3783
email us for any travel inquiries!