6 Days Eastern Caribbean from Miami, FL
on Carnival Horizon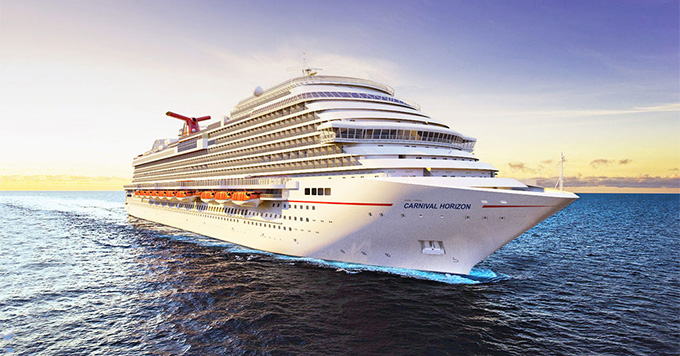 When we look for inspiration, we look to the sea and the sky. Sail with us and you'll notice the two aren't divided, but actually united by this one perfect line - the very same one that inspired our next ship: Carnival Horizon. Carnival Horizon also unites… getting you together with great fun, comfort, dining and exotic destinations. And most importantly, with one another.
About Carnival Cruise Lines

If you're thinking of cruising, there's a very good chance you're considering a Carnival cruise. Growing since our founding in 1972, Carnival Cruise Line — "The World's Most Popular Cruise Line®" — now carries millions of passengers every year. Our newest ship is Carnival Horizon, which debuted in April, and we're introducing the new Carnival Panorama and the totally transformed Carnival Sunrise setting sail in 2019.
In a nutshell… we're all about fun vacations at sea and ashore! A Ca
...