Galapagos Islands Cruise
on Silver Origin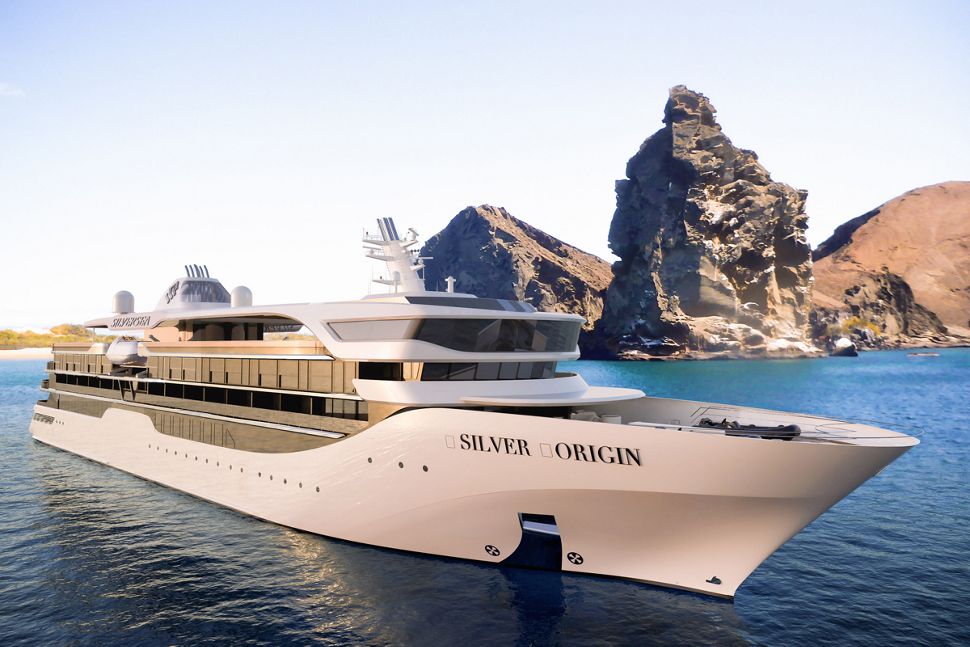 The first destination specific ship built by Silversea, Silver Origin is the height of experiential travel in the Galapagos. Never before have the islands been so superbly presented: a team of Ecuadorian national expert guides, the highest crew-to-guest ratio in the Galapagos, 8 Zodiacs, seamless hybrid spaces that offer an extraordinary voyage – for extraordinary people. All-suite accommodation, Horizon Balconies, butler service, sophisticated interiors, interactive basecamp, Ecuadorian inspired cuisine … no aspect of Silver Origin has been left to chance. The most environmentally conscious ship we have ever built, take a vertical leap and transform your idea of travel with Silver Origin.

Silversea's small luxury ships are designed for those who delight in the thrill of discovery while indulging mind and body in the most lavish surroundings imaginable. All accommodations are spacious, ocean-view suites that include butler service, and most include private verandas. Silversea voyages and cruise expeditions sail to over 900 destinations on all seven continents, more than any other cruise line.
Our ships range in size from 50 to 304 suites to ensure each of our guests fi
...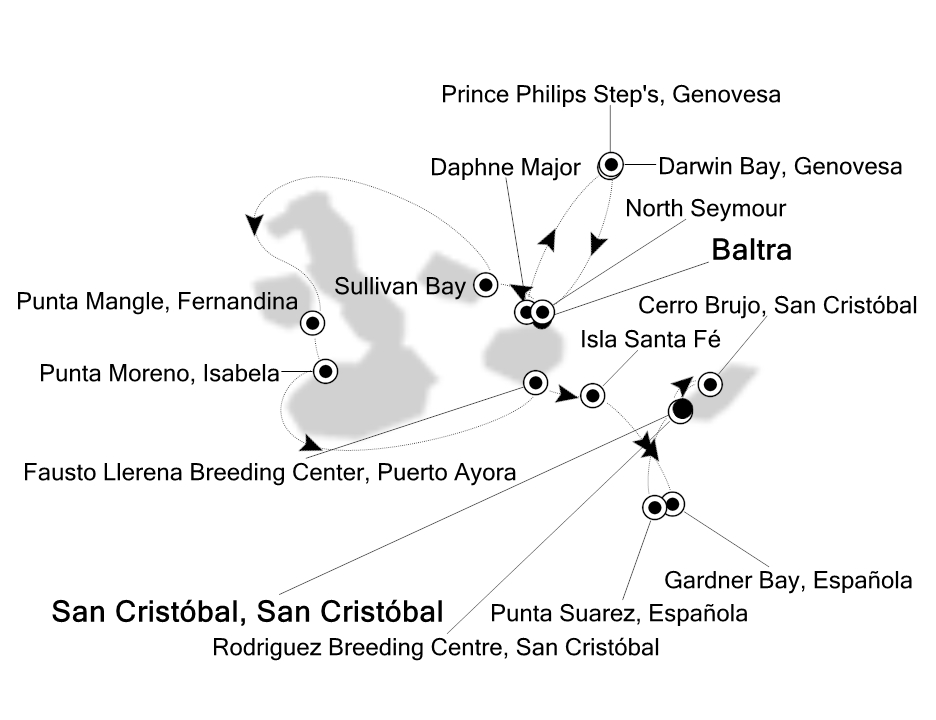 | Day | Destination | Arrive | Depart |
| --- | --- | --- | --- |
| 1 | San Cristobal | | |
| 2 | El Barranco, Genovesa | | |
| 2 | Bahia Darwin, Genovesa | noon | |
| 3 | North Seymour | | |
| 3 | Bahia Sullivan, Santiago | noon | |
| 4 | Punta Mangle, Fernandina | | |
| 4 | Punta Moreno, Isabela | noon | |
| 5 | Los Gemelos, Santa Cruz | | |
| 5 | Isla Santa Fé | noon | |
| 6 | Gardner Bay, Española | | |
| 6 | Punta Suarez, Espanola | noon | |
| 7 | Rodriguez Breeding Centre, San Cristóbal | | |
| 7 | Cerro Brujo, San Cristóbal | noon | |
| 8 | San Cristobal | noon | |